Home Locations Seffner-Mango Branch Library
The Seffner-Mango Branch Library and book drops will be closed Friday, October 22 - Sunday, October 24 for air conditioning upgrades. Please visit the Brandon Regional Library and Thonotosassa Branch Library for service. We apologize for any inconvenience.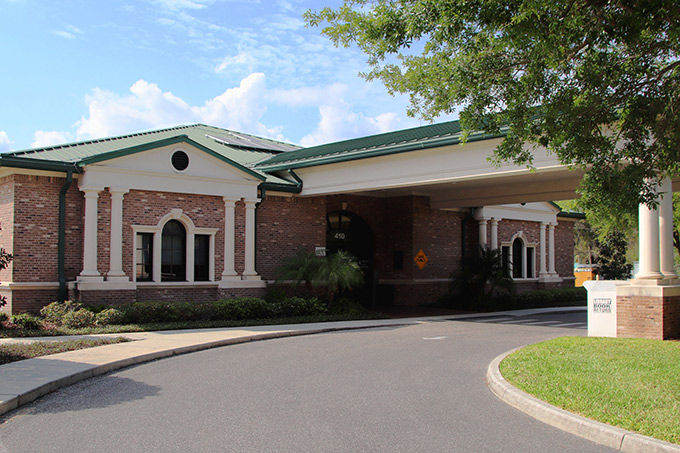 Overview
Located between the communities of Seffner and Mango in eastern Hillsborough County, Seffner-Mango Branch Library celebrated its grand opening on January 15, 2009.
Friends of the Library
The Friends of the Seffner-Mango Branch Library are active and dedicated supporters of the branch. They operate a book store in the lobby of the branch and proceeds from book sales are used to fund library programs and to support other library operations.
History
The original Seffner-Mango Branch Library was located in rental space next to the Walmart in Mango Plaza on E. Dr. Martin Luther King, Jr. Blvd. The branch operated there from 1998 until the opening of the current building in 2009.
Library Art
The Seffner-Mango Branch Library is home to a distinctive collection of photographs purchased by the Hillsborough County Public Art Program. The photos by photojournalist Carlton Ward, Jr., from Tampa, Florida, showcase the flora and fauna of the Florida Wildlife Corridor. They are displayed throughout the reading room and children's area of the library.